Imagine stopping your vehicle and recovering ALL the vehicle's momentum energy - That is what NERV can do.
NERV is an Intent Design patented product that enhances vehicle fuel efficiency, reduces emissions and increases starting torque. NERV is a drive technology that DIRECTLY converts Stored Energy to Drive Energy and vice-versa. This technology utilizes an advanced kinetic energy recovery technology that fills the gap left by current competing hybrid technologies.
NERV is an acronym for "Nitro Electric Regenerative Vehicle". It is a Regenerative Vehicle technology specifically Engineered for countries such as India, China, South East Asia where stop and go scenario is prevalent. It recovers the vehicle's energy that would have been wasted during braking and stores it in the form of compressed fluid. This is then used to propel the vehicle and thereby reduce fuel consumption in stop and go situations. It boosts mileage by at least 10% and up to 40% based on heavy stop and go city driving. NERV uses displacement recovery method, whereas all other technologies in the world today use speed based recovery methods.
NERV Features:
NERV is 100% recyclable unlike Battery technology. It has no life limiting components that need to be discarded after certain years. This device lasts the entire lifetime of a vehicle. There are no precious metals, rare minerals, toxic fumes or gases. It has very high efficiency due to direct drive technology. There is no shelf life restrictions as well (product does not expire after some years, like batteries do).
NERV reduces the wear and tear on brakes (traditional brakes are untouched and still available for back up braking if desired by operator)
NERV increases starting torque by almost 50%.
NERV reduces emissions as vehicle engine pollutes the most during starting and this is avoided by boosting vehicle without engine power during takeoff.
NERV is 100% green with NO exhaust system or tail pipe, and costs a fraction of current hybrids and electric vehicles
NERV is designed to deliver 16.6% fuel savings on short cycle (50kmph max) on NEDC (standard Indian automotive baseline) and 7.3% fuel savings on full cycle (90 kmph max.)
NERV can be used as an after-market product on rear wheel drive vehicle and sold as a packaged kit. Front wheel drive vehicles would need to be an OEM product due to integration needs.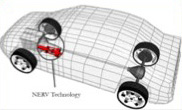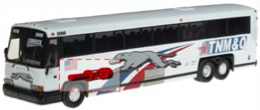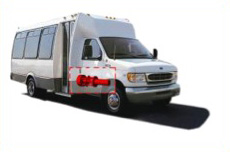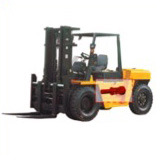 This technology is very specific to short, extreme stop and go situation. This is the only product focused in this area. Most technology is developed in Europe and North America and is focused on range, power and speed. There is no technology being developed for countries such as India, China, SE Asia where infrastructure is lacking and cities are congested. Since this product has no life limit, affordability becomes a big plus unlike battery technology. The technology recovers energy even in crawling traffic.
US Patent with International Coverage
NERV is a Global Patented technology originating from the US, with an international coverage, under patent US 20120017756 A1 Pneumato-mechanical regenerative power source.
Abstract: A pneumato-mechanical regenerative power source converts mechanical rotational power at an input/output shaft to stored potential energy, and vice versa, by coupling the input/output shaft to a ball screw via a planetary gear system, which translates a ball nut in cooperation therewith, which in turn translates a piston that provides for either compressing or expanding an associated energy storage gas. A first roller-clutch mechanism provides for locking the carrier of the planetary gear system when storing energy, and releasing the carrier when releasing stored energy, wherein upon release, the ball screw is coupled to the input/output shaft via an overrunning clutch, and the carrier may be locked to limit the release of stored energy.
Inspiration for NERV
A driving cycle is a series of data points representing the speed of a vehicle versus time.
Driving cycles are produced by different countries and organizations to assess the performance of vehicles in various ways, as for example fuel consumption and polluting emissions.

The Driving circle adopted by India is same as the European driving circle (The Urban Driving Cycle). The Urban Driving Cycle, also known as ECE R15 cycle, has been first introduced in 1970 as part of ECE vehicle regulations; the recent version is defined by ECE R83, R84 and R101. The cycle has been designed to represent typical driving conditions of busy European cities, and is characterized by low engine load, low exhaust gas temperature, and a maximum speed of 50 km/h. The cycle ends on 195 s after a theoretical distance of 1017 meters, then it repeats four consecutive times.
The EUDC (Extra Urban Driving Cycle), introduced by ECE R101 in 1990, has been designed to represent more aggressive, high speed driving modes. The maximum speed of the EUDC cycle is 120 km/h; low-powered vehicles are limited to 90 km/h. Total duration is 400 s (6 minutes 40 seconds) and theoretical distance is 6956 meters, with an average speed of 62.6 km/h. The NEDC is supposed to represent the typical usage of a car in Europe. It consists of four repeated ECE-15 Urban Driving Cycles (UDC) and an Extra-Urban driving cycle (EUDC).
ADR81TestCycle
Urban India drive cycle is basically adoption of first four peaks of European drive cycle. The braking intervals in European drive cycle are more from that of urban Indian driving conditions.
Data acquisition is the process of sampling signals that measure real world physical conditions and converting the resulting samples into digital numeric values that can be manipulated by a computer. Based on the Data Acquisition we have done on Indian roads. We got some interesting results. In 220 seconds we got about 12 braking cycles. But a European driving assumes that there are only 3 braking cycles in 200 seconds.

These results lead to the following conclusions:
Energy lost during braking is much higher in Emerging Market.
Actual fuel mileage is lower mileage than stated by the automobile companies.
Lot of energy is being wasted during braking.
It is feasible to regenerate the energy without any batteries involved.
Technology suited for urban India traffic conditions and should be of Low cost